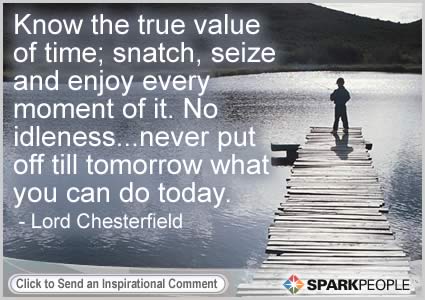 This is easier said than done. How many times are you walking, driving, at a meeting, in the company of your kids or loved one all the time thinking of something else? You may be physically there, but you're not mentally or emotionally present. Worries of your finances, work or health can be robbing you of your life.
Live in the moment.
Laugh as much as you can. Enjoy the song of rustling leaves, linger in the warm rays of the sun and record in your mind the laughter of your child(ren). Seize the moment to let them know who much they mean, how much you love them.
Tomorrow is promised to no one.